Professional and reliable
Active Translators was founded in 2005 by a translator and an engineer with the aim of providing first-class language services. The company is certified to ISO 17100 – the translation quality standard – and ISO 9001:2008.
Active Translators is providing highly accurate translations in the field of technology and medicine.
The main office is based in Timișoara, one of Romania's major cities, where our strong, highly-qualified team ensures the efficient coordination, quality assurance and project management for clients from Germany, Austria, USA and Romania.
Our project managers speak English/German/Romanian assuring a good communication with clients from different countries, including DACH.
Services:
- Human translation with native-speaker translators
- Copywriting
- DTP
- Terminology work
- Content localisation in many languages
- Postediting

Contact us now and get a personalised quotation.


16 years in business
10-25
10,000+ words/day
10 languages supported
wide range of services
wide range of industries served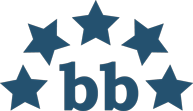 5.0