Gorka Guardiola
(Rey Juan Carlos University)
May 22, 2020
Very diligent, conscientious and knowledgeable.
Laia Cardona
(Cyberclick)
Feb 01, 2017
We are really satisfied with Elisa's translation and writing skills. She is a rigorous, creative and competent professional. It's always a pleasure to work with her.
She has worked for me and she is on time, accurate and upfront to deal any issues, without loosing temper nor grace.
Richard Haex
(MOODZZ)
Sep 03, 2015
We (MOODZZ) outsourced the translation of a complete boardgame and she did a great job. She invested a lot of time and energy in finding just the right Spanish translation which is very important when it comes to translating a game like this. She also came with advice and faults regarding the original English text. So, we strongly recommend her and we will hire her for sure for future translations
Elisa is fast, punctual, committed and thorough in her work. It is a pleasure to work with her. I recommend her without hesitation.
Outsourcer feedback
(Those who did not leave a comment)
Jul 25, 2018
matiz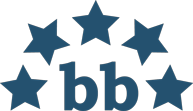 Matiz Soluciones Lingüísticas / Matiz - Soluciones Lingüísticas
Avg. LWA :
4.4
(7 entries)
Willing to work with again:
Yes
Dec 15, 2014
Bea González (Ilusion labs)
Willing to work with again:
Yes
Elisa is an outstanding translator and proofreader. She cares a lot about the quality of her work, frequently going the extra mile to really nail a text. Furthermore, she is also a great collaborator. I wouldn't hesitate to work with her on any project, as I've already been doing for months.
Colleague feedback
(Those who did not leave a comment)
Dec 15, 2014
Andrés Piera (Asociación Mehanviolado)
Willing to work with again:
Yes