Services
Translation, Interpreting, Editing/proofreading, Website localization, Software localization, Training, Desktop publishing, Project management, Vendor management, Operations management, MT post-editing, Transcription, Copywriting
Languages
angol - orosz, angol - ukrán, orosz - angol, and 3 more.
Specializes in
Orvosi (általános), Orvosi: Egészségügy, Orvosi: Gyógyszerek, and 6 more.
Evgeni is very reliable and professional. I would definitely recommend him.
Vera Erokhina
(Future Actually)
Oct 17, 2018
Evgeni takes part in my pro bono translation project and has translated from Russian into English for several Russian charities. He often made medical translation. His work is of high quality and he always met our deadlines.
joseph d.
Nov 03, 2017
Average WWA rating given: 5.00
(76 entries)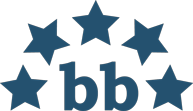 Translation Expert Inc / previously: International Languages
Avg. LWA :
5
(63 entries)
Absolutely wonderful work both in quality and on-time!
Evgeni provided excellent work for us on a very large, urgent, and important project. We will definitely be contacting him again for translation!
Great communication! Quality translation and very professional!
Zoran Miočinović (X)
Oct 11, 2016
Quick, accurate and reliable. Will definitely work again.
We worked with Evgeni for the first time on a medical editing project. He was very responsive and eager to please.
Very thorough and reliable.
Always good quality and responsible attitude
His work was great. it was done before the deadline and according to all grammar and lexical rules. Translator showed good knowledge in medicine. We would like to work again with him!
Tatyana Zhilkina
(LIKAR-INFO, LLC)
Apr 24, 2015
We've been subcontracting Evgeni since 2011 for translation and editing of patient-facing materials about different medical pathology and drugs for our web-portal content. Efficient, punctual and professional service. Thank you!
Outsourcer feedback
(Those who did not leave a comment)
Aug 26, 2018
GEF-translators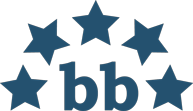 Global Education Facilitators LLC
Avg. LWA :
5
(9 entries)
Willing to work with again:
Yes
Jan 12, 2017
ICONLangServ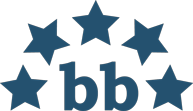 ICON Language Services (previously Oxford Outcomes/ ICON Commercialisation and Outcomes)
Avg. LWA :
4.8
(25 entries)
Willing to work with again:
Yes
Jun 25, 2015
GMT-Group
Willing to work with again:
Yes
Evgeni was very helpful in an urgent and highly specialised medical translation on cardiology. His knowledge and attention to details are just fascinating. Thank you, colleague!
Nataliia Kuprinenko
(Publishing House 'Zaslavskiy', http://www.mif-ua.c)
May 15, 2015
Responsible and reliable specialist. Evgeni translates and edits a lot of medical scientific articles and guidelines for our Publishing House. We are much satisfied with his friendly communication and thankful for cooperation. Willing to work again!