Localization solutions for subtitling
ZOO Digital helps Hollywood studios, global broadcasters, online retailers and independent distributors reach audiences everywhere.

We combine our world-class cloud technology with amazing client teams in the UK and US, some of the most talented in-territory translators in the industry and a growing network of trusted local partners – to deliver awesome results for our clients.

Join our global network of talented translators

From Hollywood blockbusters to award-winning TV series, our talented network of freelancers provides subtitles, captions and voice talent for some of the world's most-watched content.

Localization with ZOO is different

We have a global network connected by awesome cloud technology. It means wherever you are in the world, you're able to work in real-time with ZOO and our clients. Working with our dedicated languages team, you'll have all the support you need – so let's do something awesome together.
19 years in business
100-500
wide range of languages
8 services offered
Entertainment, Telecommunications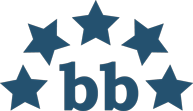 4.0