ProZ Local Sale Rep. (China, HK, Taiwan)
LingoNova is a professional translation and localization service provider in China. We have highly-trained teams composed of veteran project managers and experienced translators with solid backgrounds in various disciplines. We offer internationalization (i18n) and localization (l10n) services to organizations and individuals all over the world.

LingoNova has a group of highly skilled and educated translators mainly specialized in translations between English and Chinese and other major Asian languages. We are accustomed to working with companies of different industries and meeting client's demands. Our translators specialize in various domains such as IT, computer, electronics, telecommunications, textile, education, literature, medical, financial, legal documents and so on.

All the translations are made by NATIVE speakers of target languages, and all our translators are senior technicians or specialists who have at least 3 years translation experience with different technical backgrounds------this expertise ensures that both the linguistic and technical aspects of our translations are of excellence.

Looking forward to hearing from you!

17 years in business
25-50
10,000+ words/day
German, Javanese
wide range of services
wide range of industries served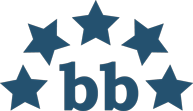 5.0